You Want To Learn More About…
Click below to learn more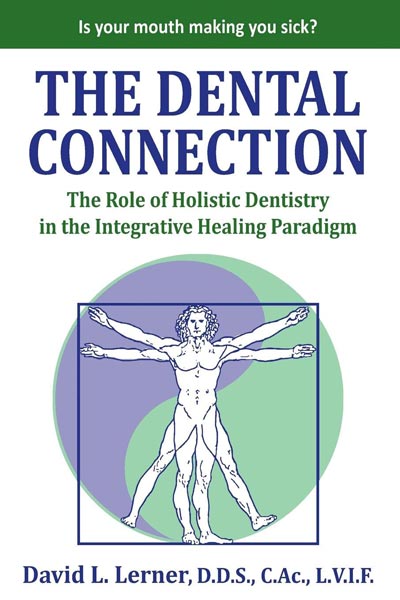 Is Your Mouth Making You Sick?
In Dr. Lerner's book "The Dental Connection", he explains the gap between the ancient traditions of natural healing and modern dental technology. You will learn how Dr. Lerner focuses on the principles of biological dentistry as well as our philosophy of structural integration of the mouth and the body we call Dental Somatic Integration.
Receive a free copy at your first dental exam! For anyone that purchases on Amazon bring in your copy and Dr. Lerner will sign it and apply the cost as a credit towards treatment.
What Is The Difference Between Holistic & Traditional Dentistry?
In this video, Dr. Lerner shares the benefits of holistic dentistry and how it can significantly impact your overall health in ways you may have never considered.
5-Star-Rated Dentist in Yorktown Heights, NY For Holistic Dentistry & Integrative Orthodontics
Over 12,500 Patients Helped With Cosmetic Dentistry, Full Mouth Restoration, Dental Implants, Gum Disease Therapy & More
Dear Friend,
If you are on the search for a new dentist in Yorktown Heights & White Plains, NY for yourself or your family, then you've come to the right place! Whether you want to replace your current dentist or just moved to the area, we are always ready to welcome you to our family at The Center For Holistic Dentistry.
Our number-one priority is the comfort and dental health of all our patients. We are committed to offering the most advanced, holistic treatments in a welcoming and caring environment. We think you will notice the moment you step in the door that The Center For Holistic Dentistry is different from any other dental office.
Ultimately, you should do your research before choosing a new dentist in Yorktown Heights, NY. To help you along, we wrote this report: The Top 10 Things You Should Know Before Choosing Your Dental Care Provider. Inside this report, you will find the gold standard to follow as you gather information and make your decision about the right dentist for you.
When you have finished reading this report, we invite you to schedule your New Patient Exam which includes a comprehensive review of your health history and concerns; an evaluation of your teeth, bite, gums, and airway passage; low-radiation digital x-rays; and a discussion of your options with a personalized treatment plan. We look forward to meeting you!
To Your Healthiest Smile,
David Lerner, D.D.S.
P.S. Don't forget to take advantage of your New Patient Exam. You can request your appointment by calling 914-245-4041 or by clicking here.
THE TOP 10 THINGS YOU MUST KNOW BEFORE CHOOSING YOUR DENTAL CARE PROVIDER
If you are researching for the most qualified and caring dentist in Yorktown Heights, NY for yourself, your child, or a loved one, you're in the right place at The Center For Holistic Dentistry! Just like every mouth is different, dental offices are different. For help with your research, read Dr. Lerner's free report.