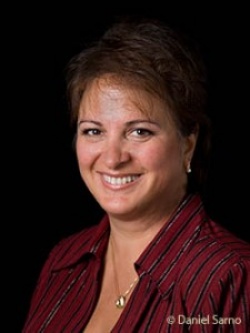 Marisa
Marisa oversees all Office Operations and has been involved in dentistry for the past 40+ years. She grew up in the dental field, working for her father (a dentist) during her summer breaks from school. Marisa has been an assistant, receptionist, bookkeeper, and office manager. She graduated from Westchester Community College as a Certified Respiratory Therapist and worked at WCMC for 15 years.
Marisa and Dr. Lerner have been married for 36 years and have a daughter, Donielle. Marisa's hobbies include arts and crafts, gardening, and baking. Her love of nature is evident in the decor of the office. Her other love is spending time with family and friends.
Erica
Erica is our Dental Receptionist and joined our practice in September 2015. Erica has seven years of experience as a dental assistant and receptionist. Working in a holistic practice has been very rewarding and educational for her. She also enjoys attending continuing education courses with staff members.
Erica is newly married and enjoying life with her husband. She also enjoys yoga and cycling. For entertainment, Erica loves attending Broadway shows and music concerts.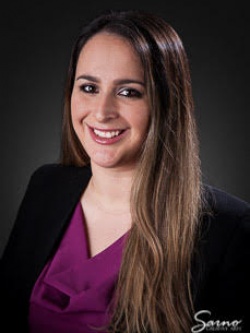 Donielle
Donielle is our Administrative and Marketing Manager and joined our practice in early 2018. Prior to working at the office, Donielle worked in New York City in the Luxury Fashion Industry. She brings a fresh perspective to the practice and is eager to make a contribution.
Donielle is Marisa and Dr. Lerner's daughter and has worked in various areas of the office, including assisting, reception, and marketing since she was 15 years old. In her free time, she enjoys travel, cooking, creating new memories with family and of course…all things fashion!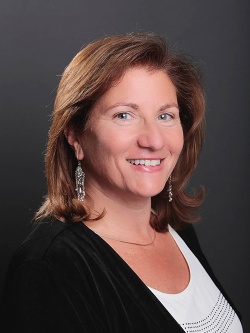 Jayne
Jayne, one of our Dental Hygienists, is a graduate of the University Of Vermont Dental Hygiene program. She has 34 years of experience in dentistry here in the U.S. and in Switzerland.
She has a passion for the outdoors and loves gardening. Jayne enjoys spending time on her lake with family and friends. Her compassion and gentle skills offer every patient a positive experience.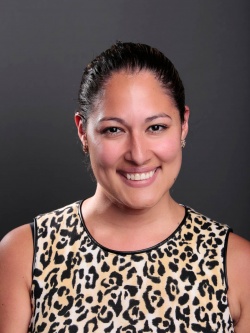 Maria
Maria is our Clinical Assistant. She was born in Ecuador and moved to New York with her family in 1999. Having over 13 years of experience as a dental assistant and office manager, she has completed several seminars to keep up to date with all the new innovative dental techniques. Maria is very proud to work alongside Dr. Lerner and his knowledge in the field of holistic dentistry he shares with his patients. She enjoys educating patients and helping them to attain a more pleasant and enjoyable dental experience. She loves being a part of the team at the Center for Holistic Dentistry.
Maria married her husband Daniel in 2003 and by 2005 they welcomed their first son David, and their second son Devin joined them in 2010. Outside of the office she enjoys spending time with her family, she loves to travel, do outdoor activities and spend time at the beach.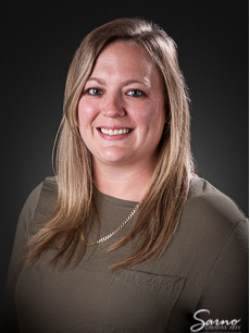 Nichole
Nichole is our Dental Assistant, she works along with Maria in assisting Dr. Lerner to make our patients have a wonderful experience. Nichole joined our office in 2014 and has been in dentistry for eight years now. She loves working with patients making them feel comfortable. She is kind, caring and compassionate in providing the care our patients need. Working with Dr. Lerner and staff has been a great opportunity for her in developing different techniques, and living a holistic lifestyle.
An interesting fact about Nichole is that she comes from a family with two sets of twins. Though not identical she and her sister are often mistaken for one another. Aside from working Nichole enjoys spending time with family, being outdoors, and riding her motorcycle.
Meet The Team – Schedule Your New Patient Exam Today
When you are ready, we invite you to schedule your New Patient Exam by calling 914-245-4041 or by clicking here. Your appointment includes a comprehensive review of your health history and concerns; an evaluation of your teeth, bite, gums, and airway passage; low-radiation digital x-rays; and a discussion of your options with a personalized treatment plan. We look forward to meeting you!
As the premier holistic dental practice in Yorktown Heights, N.Y. and the Hudson Valley Region., our dentist and team at The Center For Holistic Dentistry also provide 5-star dental care to patients from Cortlandt Manor, Katonah, Mount Kisco, Briarcliff Manor & Westchester County, N.Y., and the surrounding areas.