Did you know that people with Diabetes are more likely to develop oral health problems?  It's true; 29.1 million people living in the United States have diabetes? That's 9.3% of the population. Approximately 1.7 million new cases are diagnosed each year and 8.1 million people living with diabetes don't even know they have it. Maintaining your blood sugar is very important because if not your white blood cells weaken, which are the body's main defense against infections that can occur in the mouth. Some oral health problems associated with diabetes can be the following: Gingivitis (inflammation of the gums) insufficient healing of gum tissue after oral surgery or dental procedures, and Dry mouth. This is why it is important to follow good oral hygiene. How can you improve your oral health?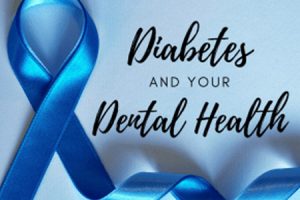 Take care of your teeth by brushing and flossing at least 2 times a day goes a long way.
An electric tooth brush and waterpik works wonders! Especially removing that plaque that lingers in between your teeth.
Avoid having sugar and smoking
Eat a healthier diet
See a dentist regularly especially if you have been diagnosed with a periodontal disease.
At your dental visit let your dentist/Hygienist know the status of your diabetes. Come join our dental family. We will go over your medical history, speak to you about your eating habits, evaluate your gums and put you on the right track to a healthier you.  We welcome new patients!  For the month of November all new patients that call our office and mention this blog will receive $50.00 of their visit.