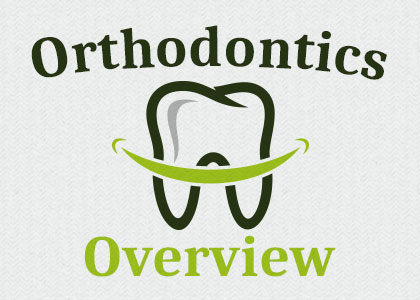 The root word "ortho" means "straight or upright."  Orthodontics is an area of dentistry that focuses on how the bones and teeth of the mouth are placed and fit together. Orthodontics not only assists in a more even alignment of your teeth, but is capable of doing much more. A lovely smile with straight teeth and an even bite is equal parts functional and beautiful-and thanks to scientific progress, all that can be yours. Yorktown Heights dentist Dr. David Lerner is a professional provider of orthodontic treatments. Read more for our general overview of orthodontics and what teeth straightening can do for you!
How Does Orthodontics Work?
Your mouth is an incredible machine with many parts that should work together in harmony to allow ease of eating, speaking and smiling. Dentists and orthodontists are trained to make strategic changes in your mouth over a period of time. They are skilled and careful to move your teeth just enough – but not too much – to improve the looks and utility of your mouth. Orthodontics moves the placement of your teeth slowly over time with fixed or removable dental appliances in the mouth that add a tiny amount of pressure. The pressure assists the mouth and teeth to achieve the perfect shape and alignment.
Depending on your unique needs and treatment methods, orthodontic treatment can take anywhere from six months to two years or more. Slowly, the constant pressure from appliances moves your teeth around in your jaw.  The pressure and movement can cause soreness or a "tight" feeling in the mouth, but it's not generally too painful. Braces and retainers are common examples of orthodontic appliances, but many people are excited to try less obvious treatment options such as clear braces like Invisalign® and Six Month Smiles®.
Who Needs Orthodontics?
If the alignment of your teeth is getting in the way of your health, confidence, and well-being, you should consider orthodontics. Cosmetic dentistry like orthodontics improves appearances and, therefore, improves confidence as well as the important functions of your mouth.
Orthodontics can fix:
Bite or Occlusion: A perfect "bite" is when your top teeth rest down comfortably and just a little bit in front of your bottom teeth. Very few people have a naturally perfect bite. If your top teeth rest unevenly, it's called an improper bite or malocclusion. It's usually cosmetic but an improper bite can cause jaw pain and make teeth difficult to clean (which increases your risk of decay). Overbite, underbite, buck teeth, and crossbite are all forms of malocclusion.
Spacing: Large or uneven gaps between teeth are unhealthy for your teeth, gums, and jawbone. Orthodontics can close the gaps for a healthier, more evenly spaced smile.
Overcrowding: If your mouth seems too small to comfortably hold all of your teeth, this causes crooked, overlapping and/or protruding teeth. Orthodontics can bring them into alignment.
Orthodontics can help:
Children & Teens: The American Association of Orthodontists recommends children get an orthodontic evaluation by age 7. As children grow (and so fast!), their mouth goes through a lot of changes. Pacifiers, thumb sucking, and so many teeth in such a small mouth can lead to problems. And it's easier to treat kids before they grow up and their problems become permanent.
Adults: Even though it's easier to treat children and prevent problems early on, adults can still benefit a lot from orthodontic treatments. There are plenty of traditional and alternative orthodontic treatments available to help adults straighten their teeth with confidence and achieve a healthier smile.
Choosing an Orthodontist
You can choose to see either an orthodontist or a general dentist for orthodontic treatment. Both are professionals, but an orthodontist has extra training specifically in providing orthodontics. Orthodontics can be costly. Insurance companies usually cover a portion, but not all, of the treatment and appliances. Dr. Lerner is happy to offer flexible payment options so that anyone who wants treatment can get the smile of their dreams.
If you're interested in orthodontics, why wait? Contact the Center for Holistic Dentistry today to make an appointment!
---
http://www.mouthhealthy.org/en/az-topics/d/dds-dmd
http://www.webmd.com/oral-health/tc/malocclusion-and-orthodontics-topic-overview#2
https://www.aaoinfo.org/system/files/media/documents/Right_Time_for_Ortho-MLMS-hl.pdf